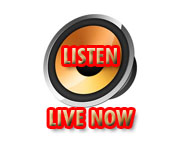 Click on listen live icon and listen to streaming broadcast via 953theticket.com of "On the Front Row with Budro".
7-10 am Monday thru Friday
If you are having problems connecting, please email rerun970@hotmail.com.
And you can now listen to the show or the games on your iphone, Ipad or droid by downloading the ustream FREE app and searching for "On the Front Row with Budro".
Budro from Mempho
Join us daily on the show to talk pro, college or high schools, and listen to our guests!!! Thursdays, Tim Allison and Budro will be at The Front Page Cafe on Thursdays. It IS a great year. Go Hurricane and Red Wolves and Hogs!!!!
Log in, or join the board, and go to the message board and leave your comments. You are also welcome to call the show any day to discuss, or send me an email to read on the show to
budro970@hotmail.com
!!!!!!!!!! First time callers get a free medium pizza from Pizza Chef and a free golf umbrella in your favorite teams colors (high school, college or professional, any sport) from
golfumbrella.com.
Check Out The Show
7 A.M. until 10 A.M. Monday Thru Friday on The AM dial or click on the above icon and listen right here.
SPORTS*SPORTS TALK
ESPN RADIO AM 970 KNEA 95.3 FM
And call 930-3776, 1-866-930-3776,
Welcome to "The Front Row with Budro" the website. You asked for a change in timing for the radio show, and it has happened. Now we can be heard from 7 to 10 AM on AM 970 KNEA. Here you will find contests, a way to win great food from some of the finest eating places in Jonesboro, info and stories from the world of sports, both nationwide and right here in good ole Northeast Arkansas and a way to communicate with each other (if you have thick skin). To contact me or to inquire about advertising on this site, on the radio program, or to sponsor streaming broadcasts, you can call me at 870-897-1747 or email me at budro970@hotmail.com and we may make you an official site content contributor. Feel free to comment about current sports topics in the comment section but please keep these comments in check. I reserve the right to delete any comments that I feel are detrimental to our cause which is to promote Sports in Northeast Arkansas. Let us know what you would like to see on the site. Have a great day!
Budro from Mempho
Bud Schroeppel